Taylor's inquiry was a bit different than any other my photography career has had so far. I got a call from an eager bride who knew exactly what she wanted for her big day and also knew exactly who she wanted documenting it. I don't think at that point in my career I had someone that made me feel as needed. It was the greatest compliment and I literally couldn't say no!
I am so grateful for that phone call because I knew as soon as I met Taylor and Alec for their engagement session, their wedding day was going to be unforgettable! They said their "I do's" at the Riverside Hotel here in Boise, Idaho. Have you ever been to Sandbar? One of the coolest hidden gems in Idaho…yeah, that place. A ceremony spot with the Boise River as the backdrop and so much beautiful sunlight and happy tears, I swear I will be reliving it all year long. 
And I think it goes without saying, but her bridesmaids were amazing and I had so much fun with them throughout the day! Just LOOK at their excitement for Taylor!
The words shared at this ceremony had us all in tears. I had to catch myself listening, rather than shooting multiple times as they read their vows to one another.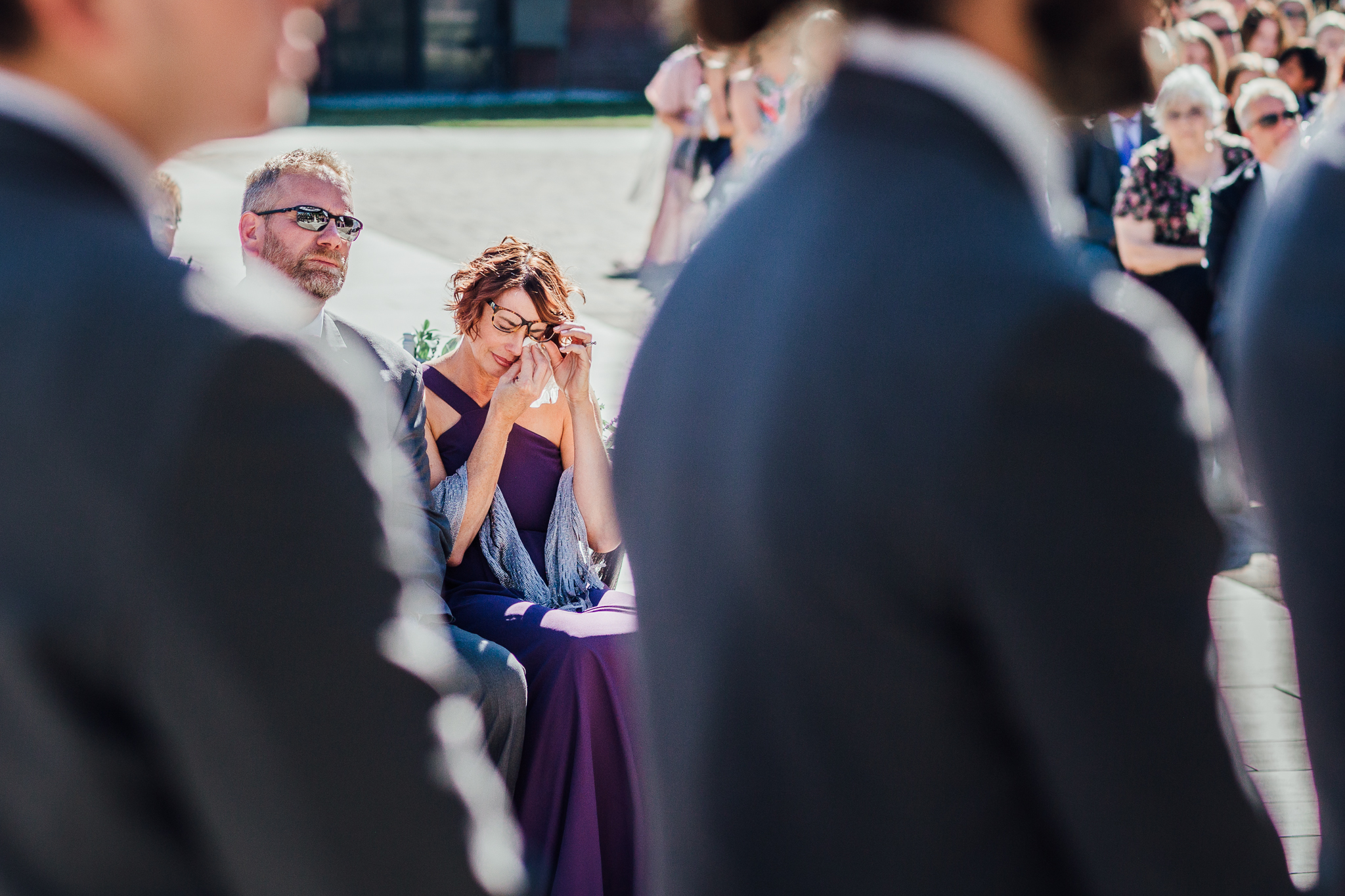 And then we danced the night away and these dancing photos are some of my favorite EVERRR
Congratulations to the new Mr. & Mrs. Gauthier! Your wedding day was stunning! Shoutout to all of the amazing vendors who made this day so amazing to be a part of!
Venue: Riverside Hotel in Boise, Idaho
Venue provided Catering, Bar Service, and Planning
Florist: Rust + Thistle Floral
Hair + Makeup: The Style Market
 Cake/Dessert: Greg March Designer Cake  
DJ: SoundWave Events
Wedding Dress Boutique: Hart's Tux & Gowns by LaNeige
Dress Designer: Essence of Australia 
Groom's Attire: Men's Warehouse
Videographer: Thistle + Pine Creative
Photographer: Corrie Butler Photography