As a mompreneur (yes, that is a word) one thing I struggle with is balancing life and work. I think most stay at home moms who also run a business can speak to this struggle. You all know family photography is my passion, but what trumps that is my role as the mother of my two boys. Assuring I am present and still succeeding to stay on top of my workload is something I will likely be working at…forever. If you know me personally, I am combination between type A to the max + living life on the edge. Odd combo, I know, but that's how I roll.
One area my Type A comes out is in my home. Would you believe me if I told you my husband made me this way? He runs a tight ship and cleanliness is not something we take lightly here in the Butler household. The quicker we can get chores and work done, the faster we're able to play and enjoy our day!
Our oldest son, Kolby, who is 3 years old has been a good helper as soon as he was able! I honestly can't even recall when this began, but as soon as he was able to pick his toys up and put them away, he was doing so and loved the different "jobs" he was able to do around the house. The feeling of accomplishment and praise keeps him happy – us, too! One task I attempted to have him do on his own was making the bed each morning. To say it was difficult is an extreme understatement. It brought on fits, tears, and frustration. He wanted to do it on his own, but physically found it to be trying. Insert Beddy's (bed-ease) Bedding + really happy mom and child.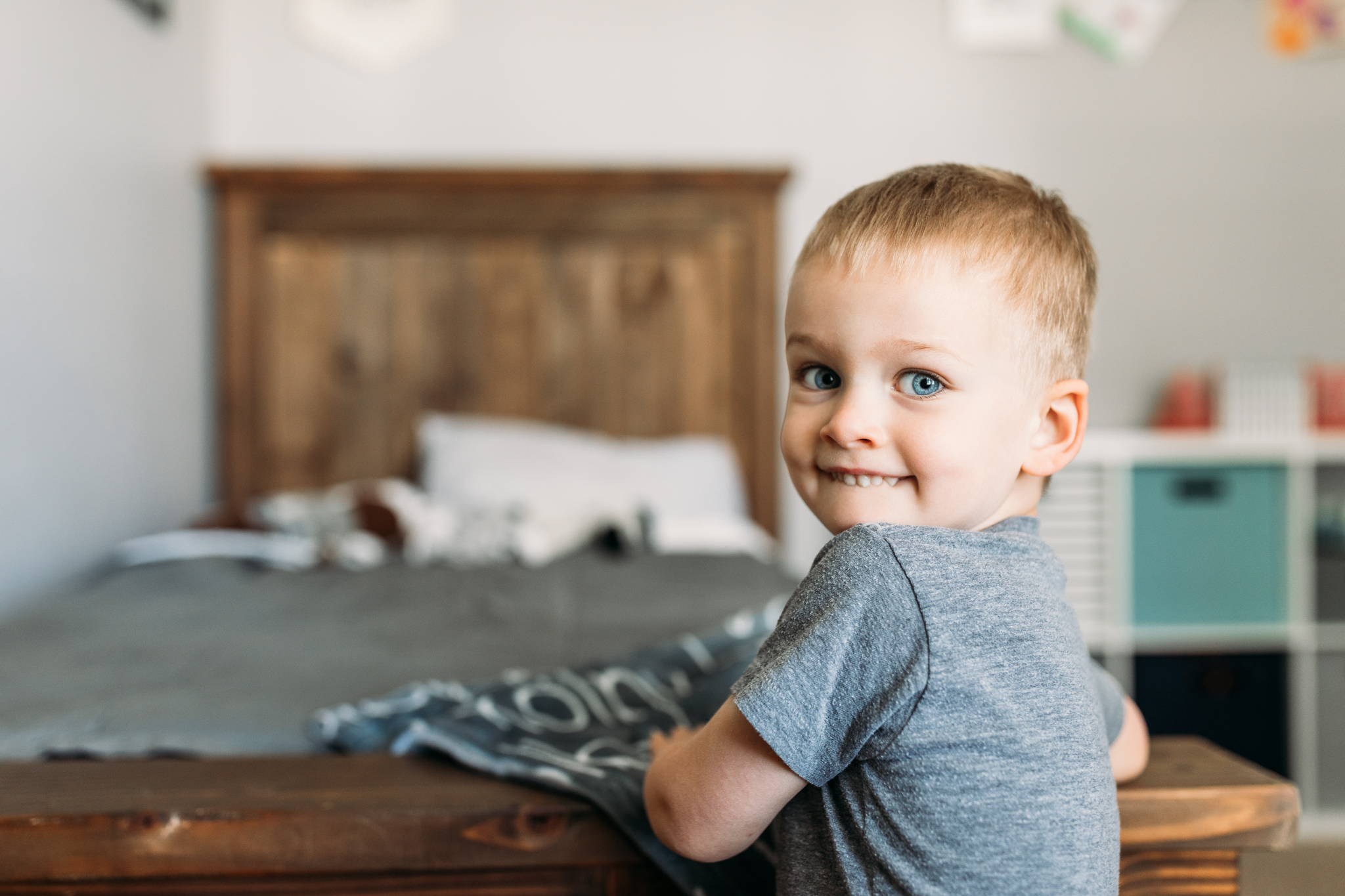 I feel like it is my duty as a mother to share all of the latest and greatest products that have changed my world! This product has given Kolby the ability to clean his room 100% and I'm not joking when I say it's the coolest feeling to have a (just fresh) 3 year old who finds such satisfaction knowing he did it all by himself! There are a few things that make this bedding so unique and amazing!
It is one piece. I like to compare it to a sleeping bag, but for your bed. It's cute, comfy, and functional!
All of their bedding is handmade to perfection!
Because it is one piece the bedding is one single fitted sheet that you put over the bed, then zip, zip, bam! Your bed is made!
The zippers line the bed, making it easy to remove the top sheet for washing.
Beddy's comes in size toddler – king and is recommended for kids that are potty trained to avoid washing more than once a week. There are two versions of bedding.
The Minky Version (we have this one – see detailed pic below) – The entire exterior is made with 100% cotton with a 300 thread count. The interior "Minky" fabric is made from 100% polyester, with 100% polyester fill.
All Cotton Version – The entire exterior is made with 100% cotton with a 300 thread count. The interior of our "all cotton" versions are made with a 400 thread count and 100% polyester fill.
And there ya have it, folks! One #momhack that is as good as they come! I am all about "mommin' smarter, not harder" and this one takes the cake! It's a win/win for everyone! A moment to truly be proud of is when I glance into his room to see it spick and span, without cue.
*and the angels drop down from above and sing*
If you want to see this bedding in action, click here and check out this informative video showing how it's done in real time! What mom hacks do you have that you can't live without?! I love finding new products and supporting companies that save me on the daily!