I honestly don't know where to begin with this one – I feel like I've known these two for ages because our relationship began a year ago when Kylie reached out with her vision for a simplistic, yet intimate elopement on Bogus in beautiful Boise, Idaho. Since then, I feel as though her family has become one of my own! Photography has brought some pretty special couples into my world, and Tyler and Kylie were a special package that came with another little guy that I absolutely fell in love with the moment I met him. Lachlan – The Lauchness Monster that I swear I could gobble up he's so damn cute!
For Kylie and Tyler's special day I was able to witness some pretty rad moments. Have you ever planned to "ice" someone, not knowing that you indeed are going to be "iced" yourself? These pranksters had some chugging to do as they started the getting ready process and I secretly was giggling to myself knowing what each of them had in store for the other. After cruising up to Bogus, we hiked in about a mile to a perfect location where their closest family and friends joined along for the ride and witnessed some hilariously sweet vows and beautiful "I do's."
Join me as we relive their special day.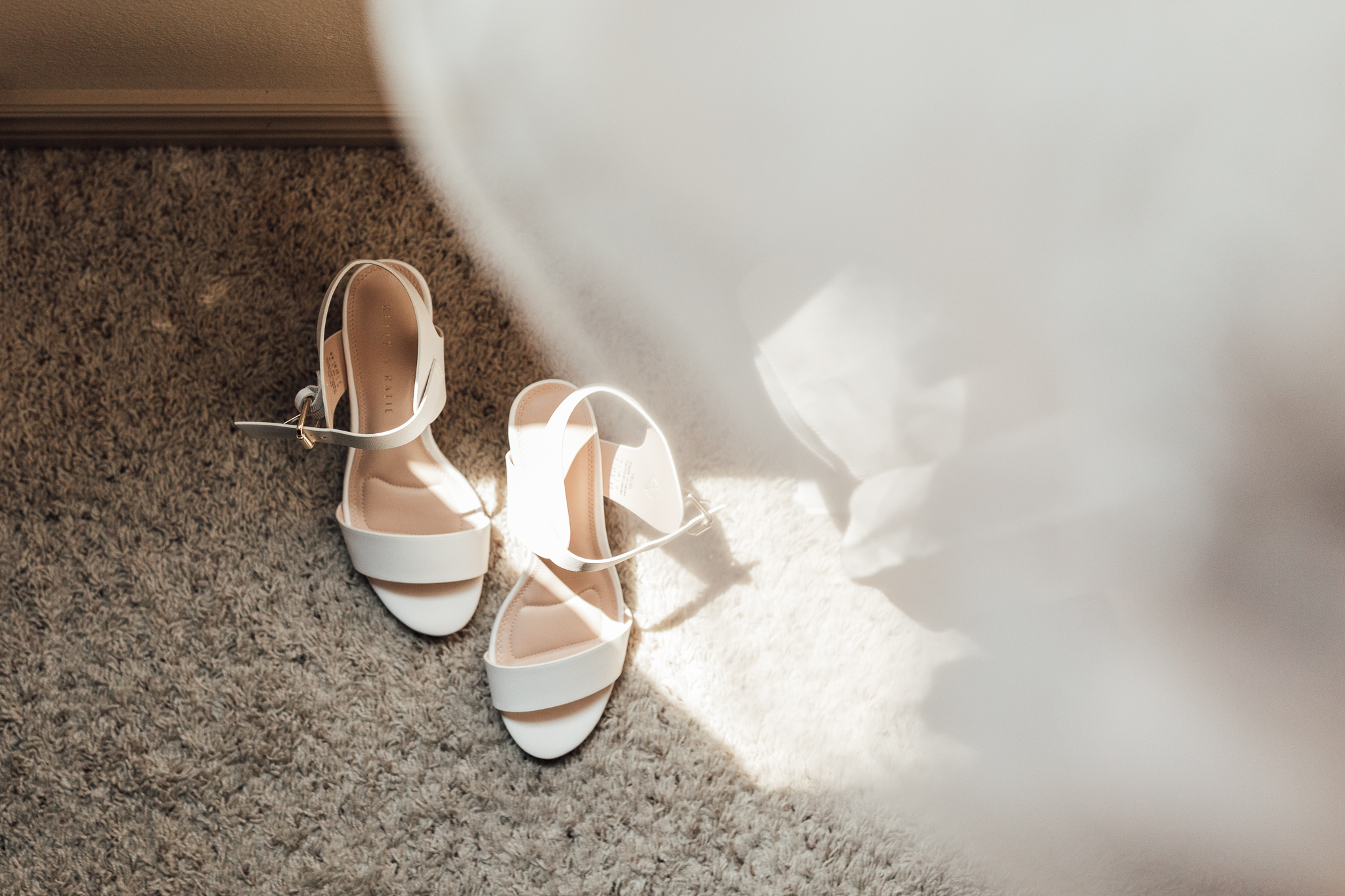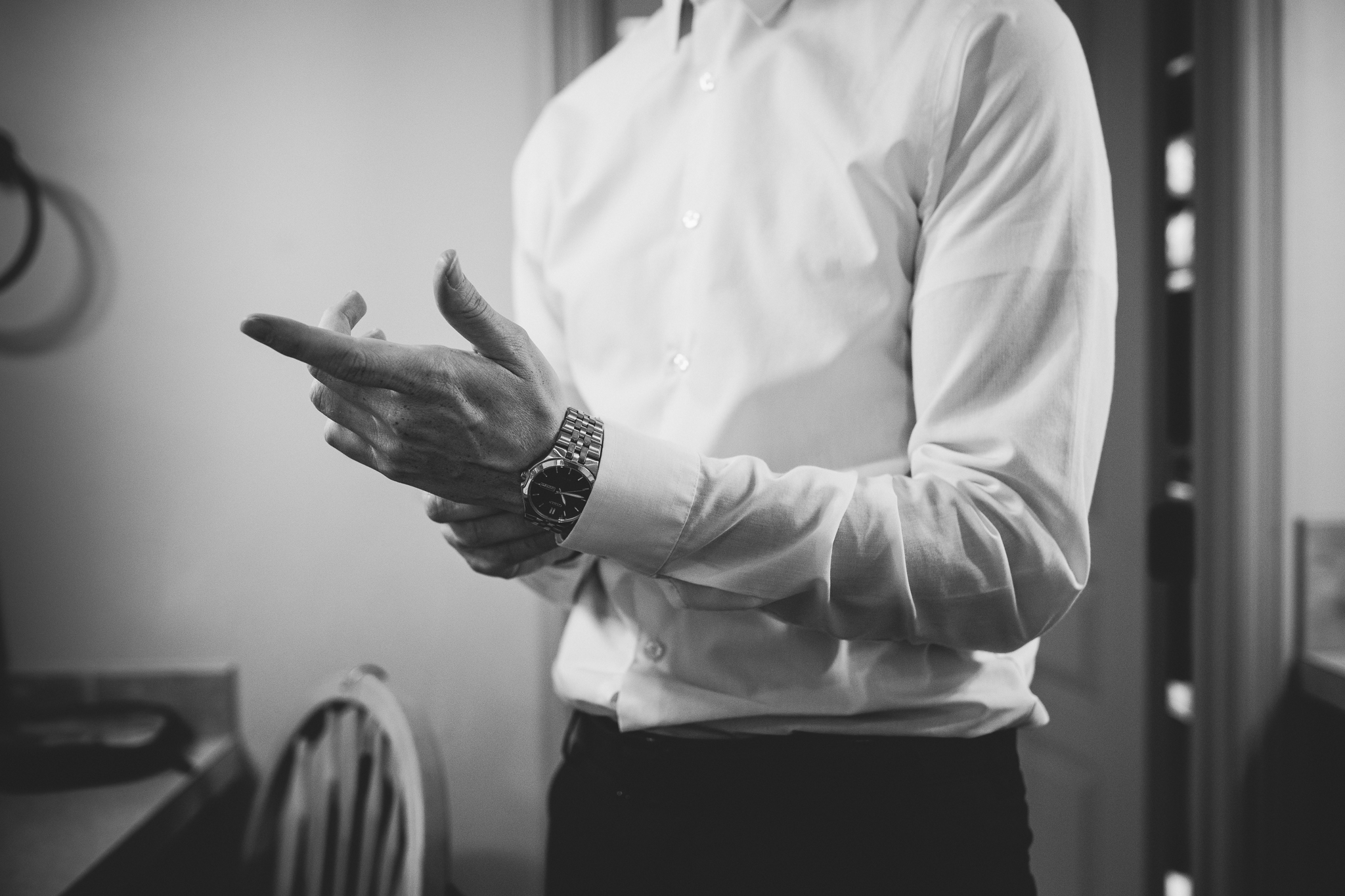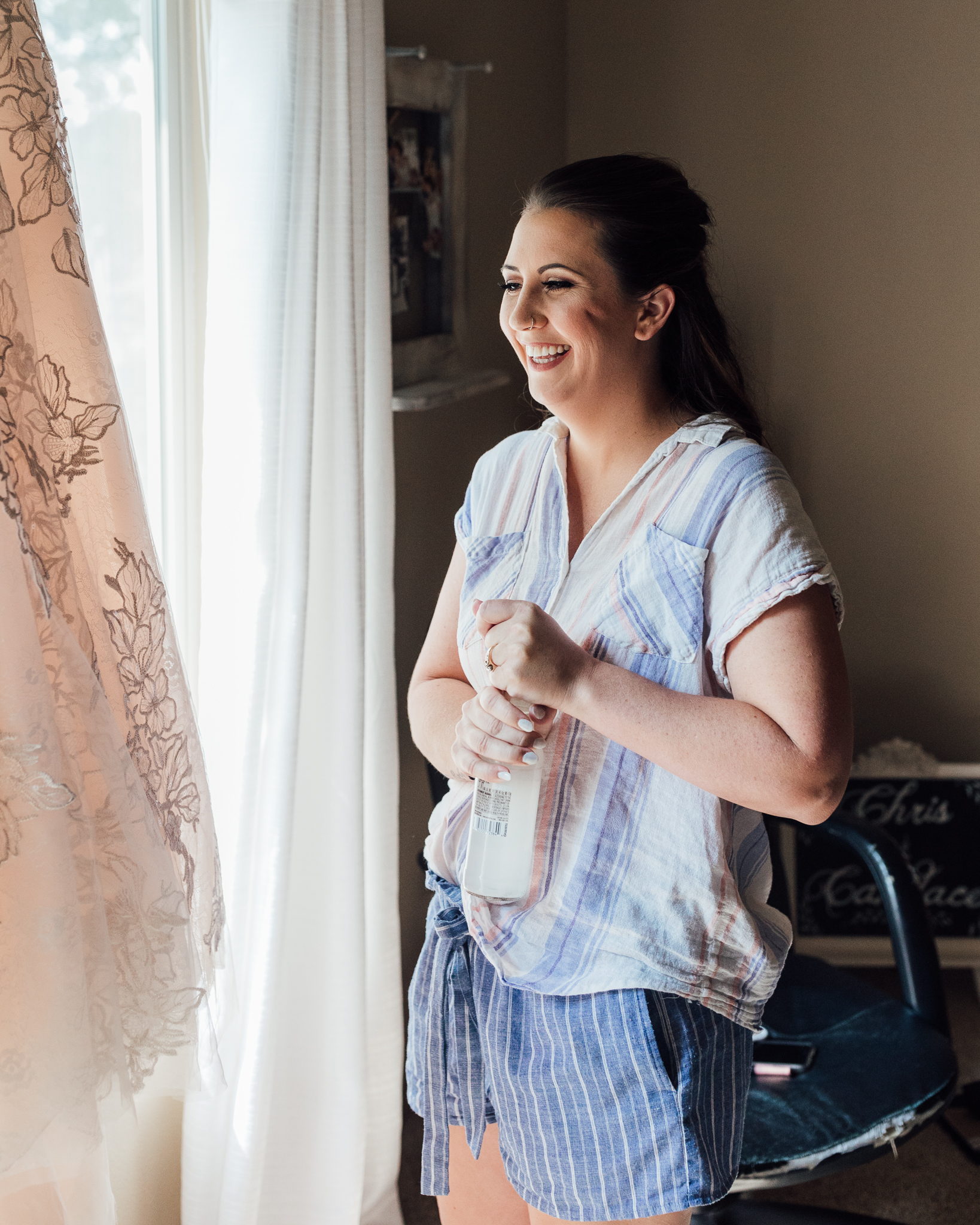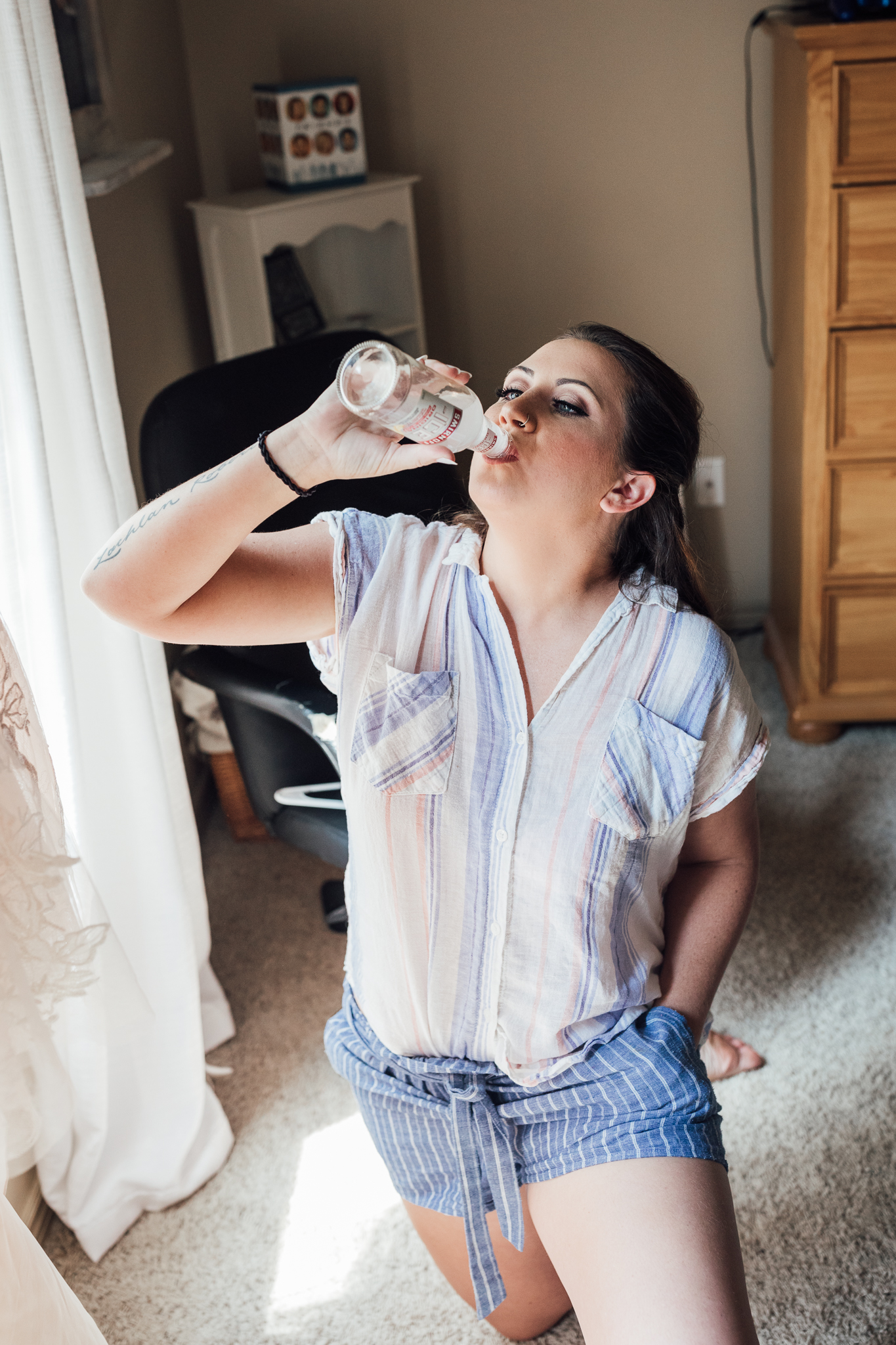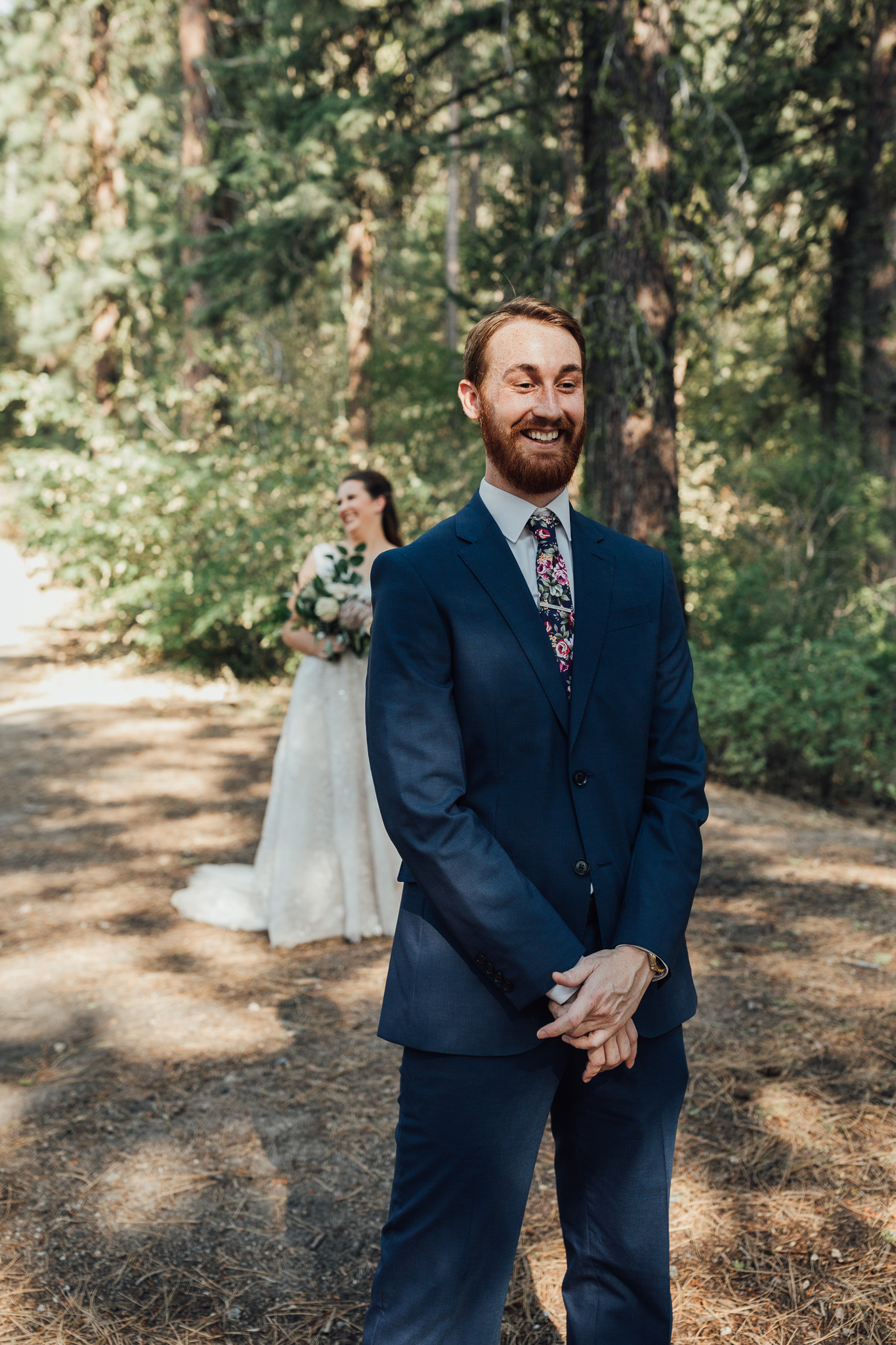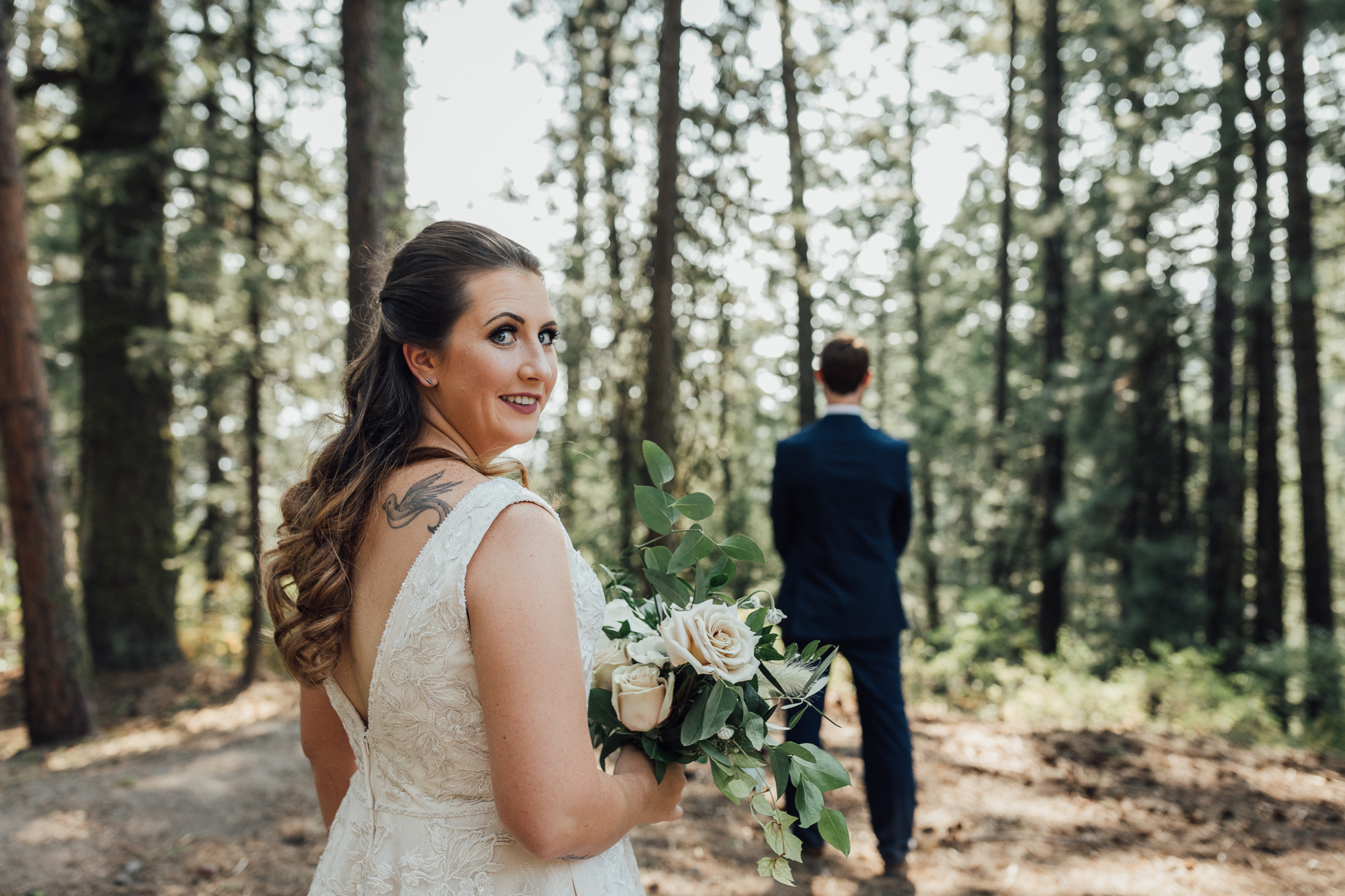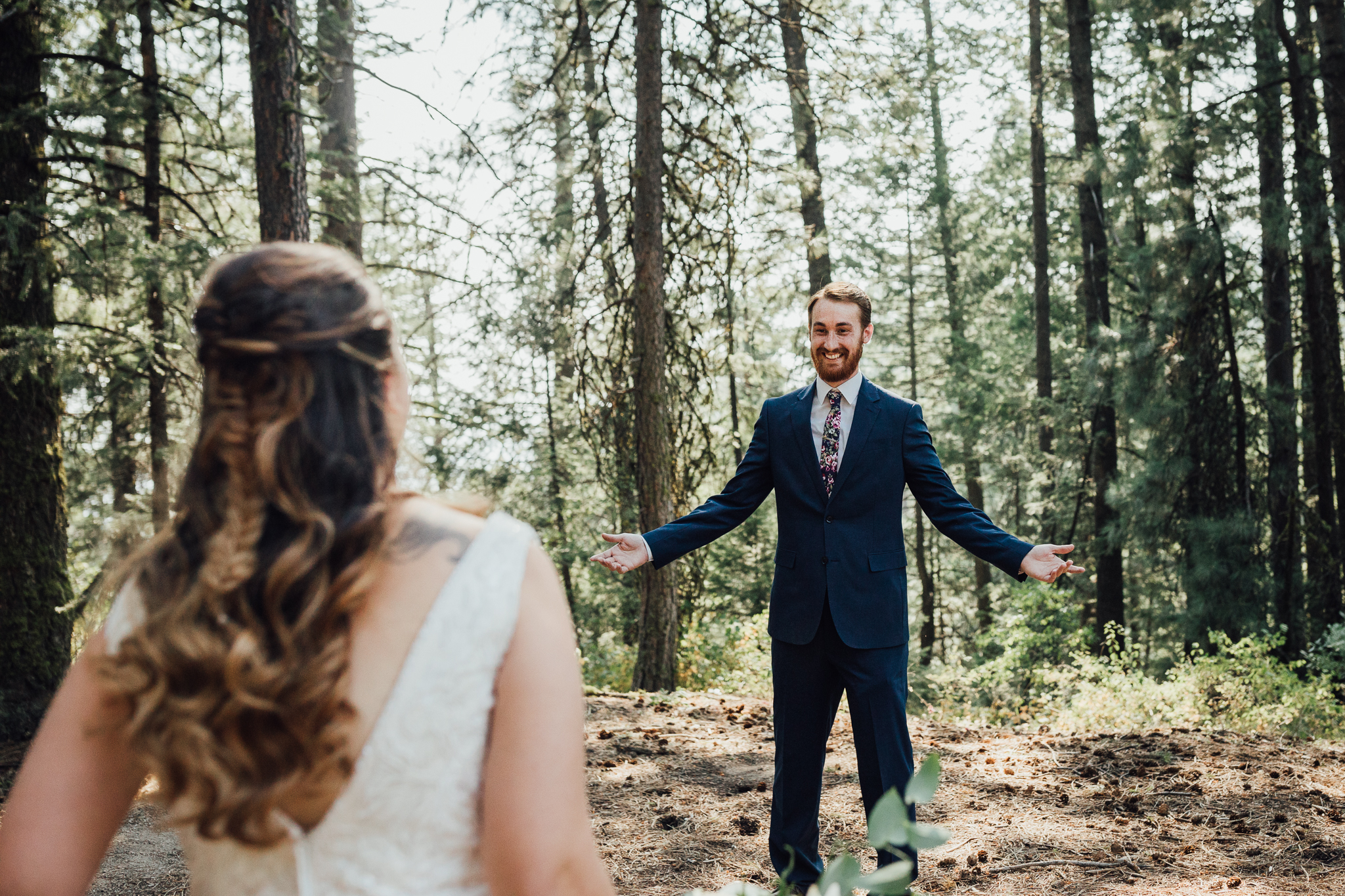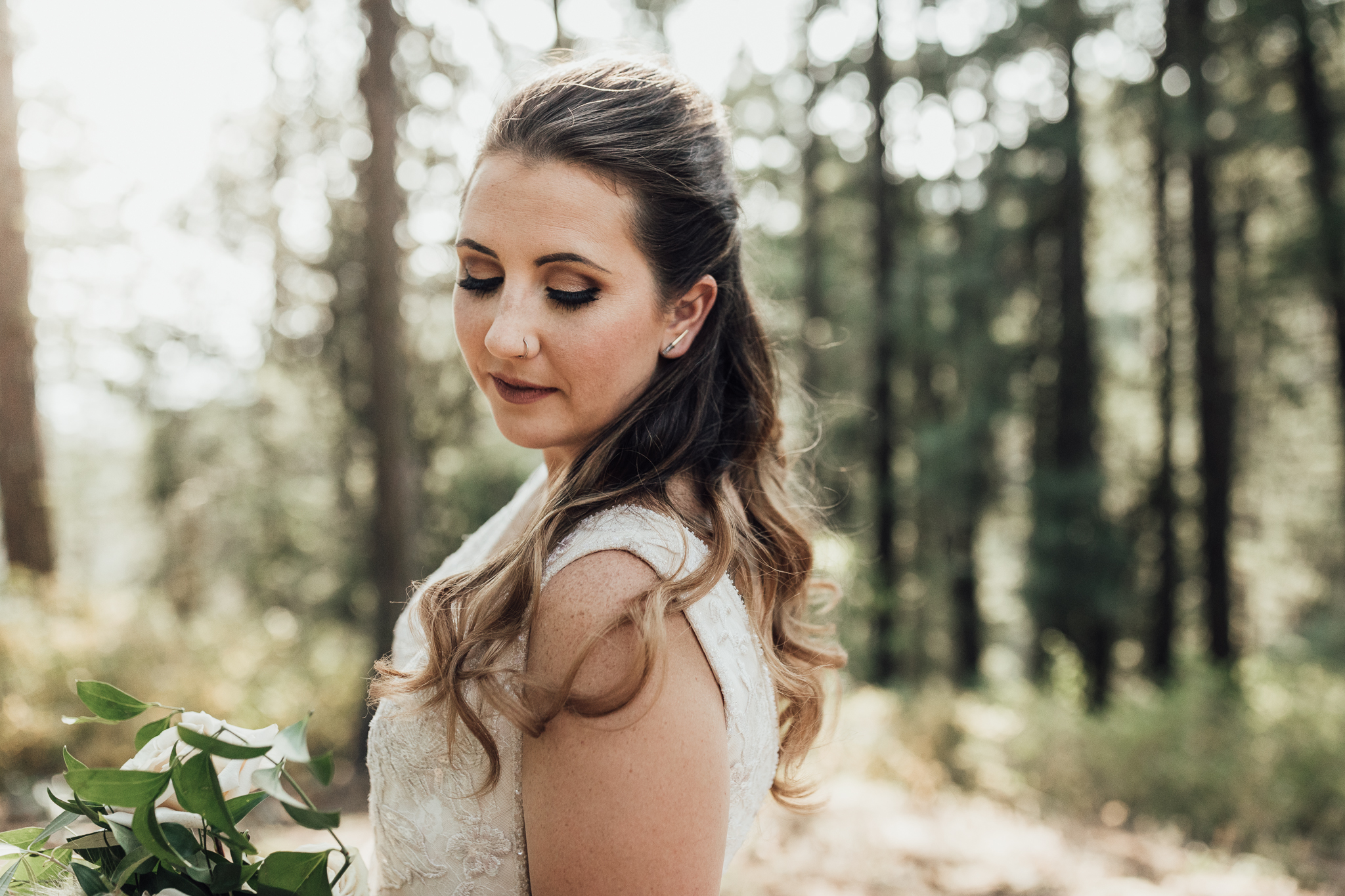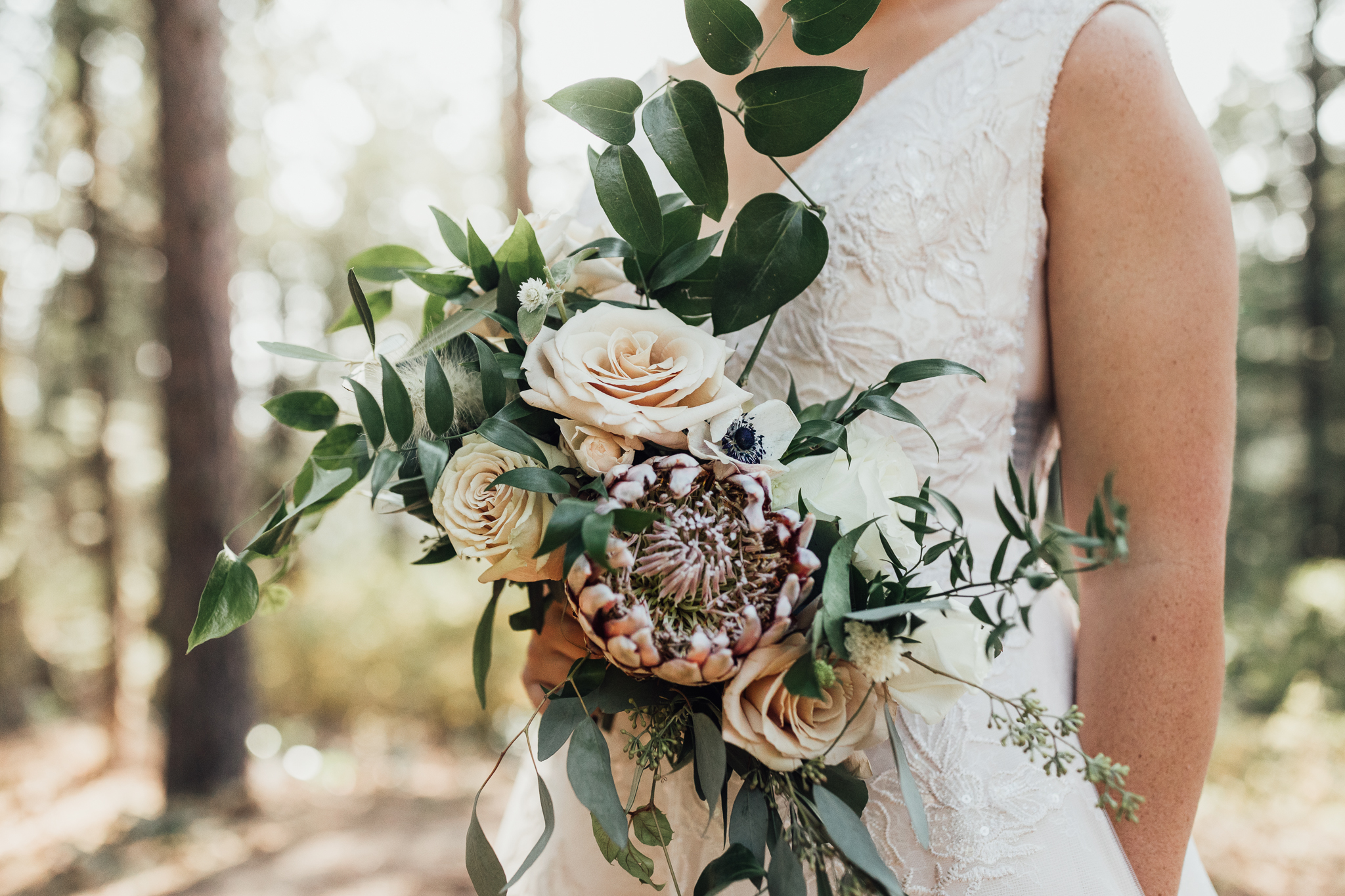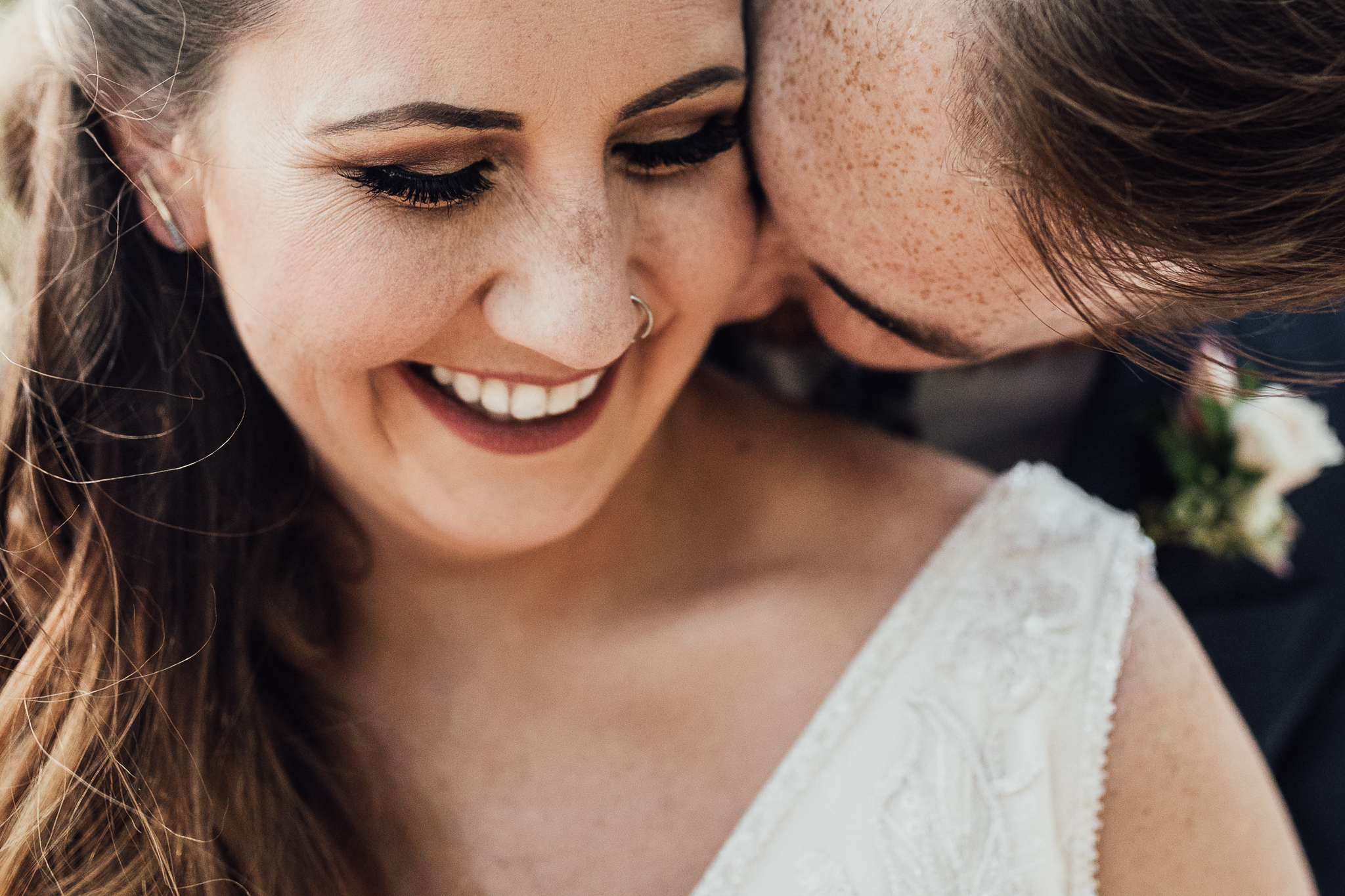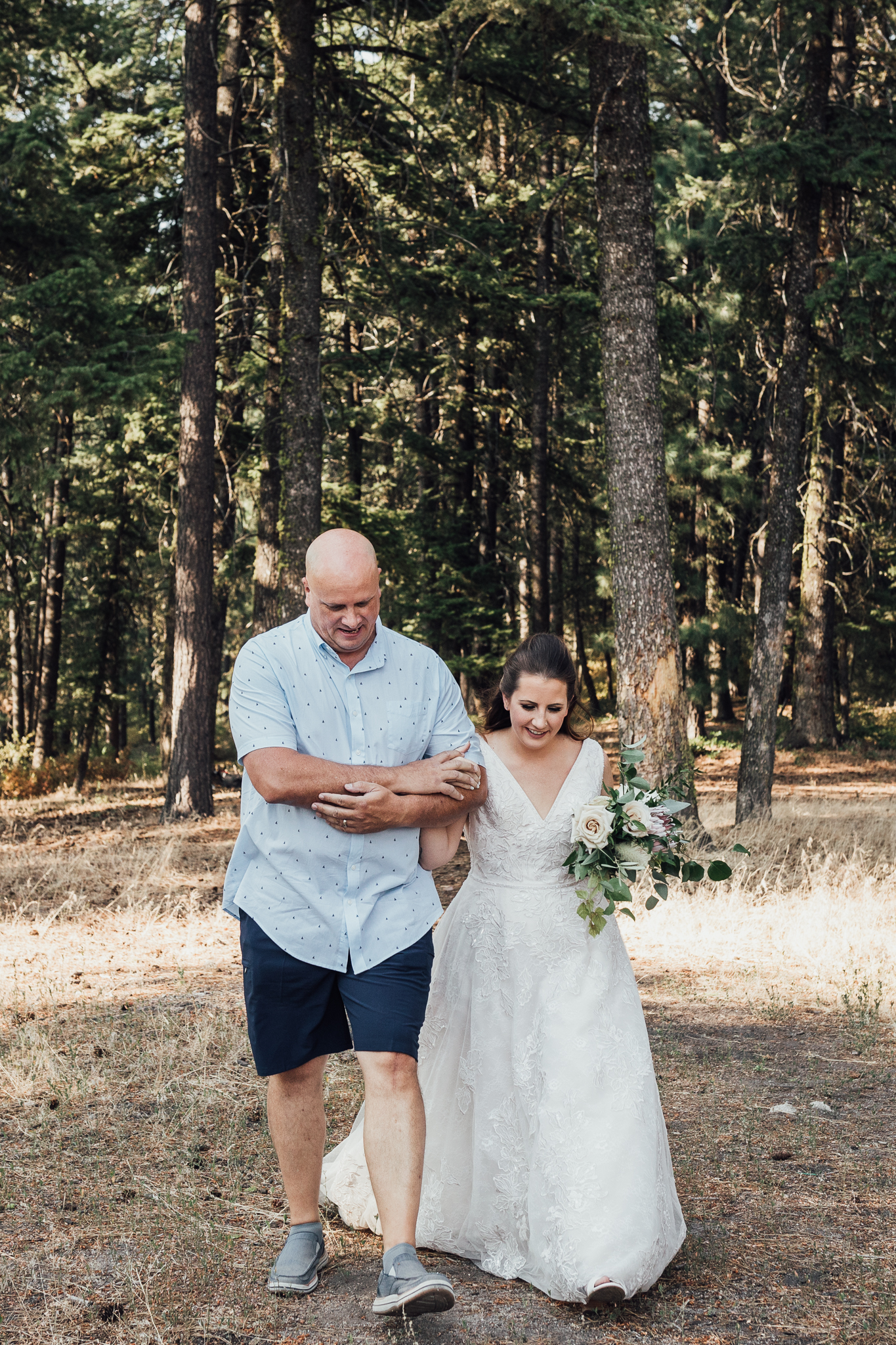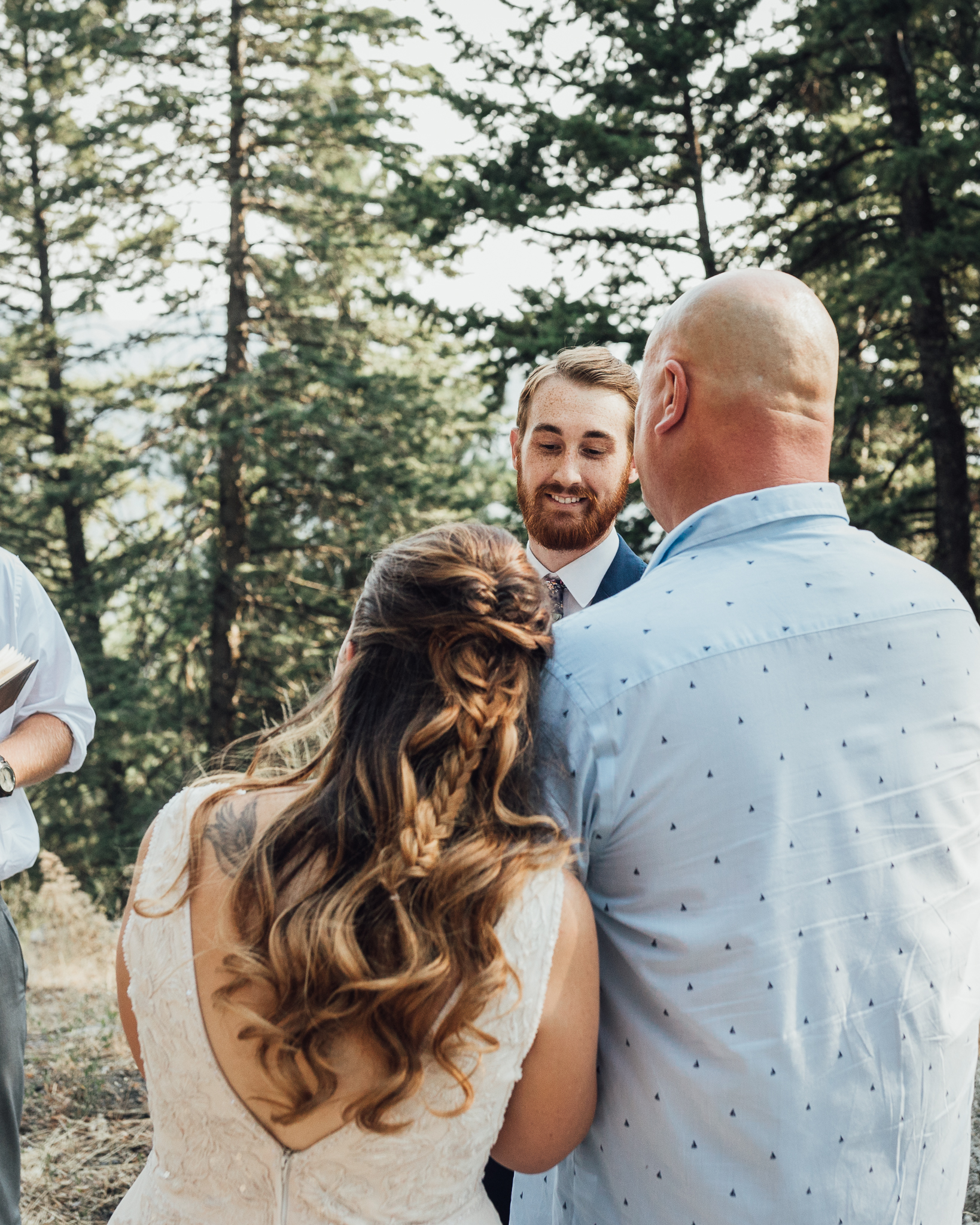 Do you see that sweet boy? I mean, COME. ON. Congratulations to all three of you! Such an amazing family and I can't tell you how honored I am that you let me in on some of your greatest memories! Who do you know that's looking to elope?! Let's get to hikin' already!
Venue: Boise National Forest in Boise, Idaho
Catering: Bride's Grill + Bride's Dad as chef 😉
Florist: Rust and Thistle Floral
Hair + Makeup: Bloom Bella
Cake/Dessert: Flour Child
Wedding Dress Boutique: David's Bridal
Dress Designer: Oleg Cassini
Groom's Attire: Suit J. Ferrar Tie Dazi
Invite Suite created by MOH, Meghan
Vow Books: Mōglea
Photographer: Corrie Butler Photography